St. Paul's Episcopal Church – The Old Stone Church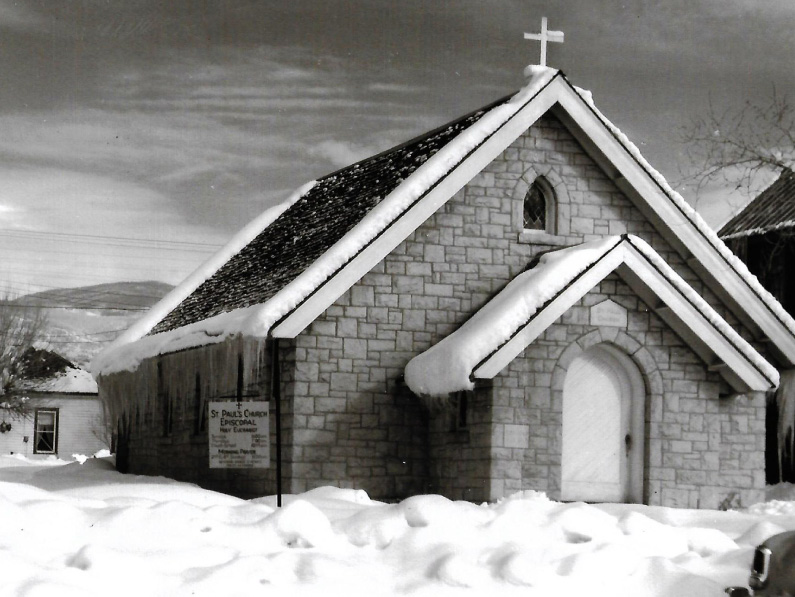 At a Glance
Date Built: 1913
Restoration Start Date: 2020
Status: Complete
The History
The summary below is from the nomination listed on the Steamboat Springs Register of Historic Places .
The Episcopal denomination in Steamboat Springs traced its history to the 1890s when the first ministry was organized. Churches were vital for the early frontier community, and schools were often the first public buildings constructed in frontier Colorado. Places of worship were gathering space housing social events for the community. In 1920, the parishioners of St. Paul's raised $3000 to build the church. Native sandstone from the Steamboat Town and Quarry Company was donated to the cause and Art E. Gumprecht, a prolific craftsman, and stonemason whose work greatly influenced the character of Steamboat Springs, was awarded the contract for the building in 1913. The church was consecrated on Dec. 7, 1913. Over the years improvements were made to the church including a two-story addition built onto the church in 1959 and an addition in 2002 to accommodate the expanding parish. 
The Project
The effort to preserve the Old Stone Church for another century of service to the Steamboat Springs community, began in 2018 when St. Paul's Vestry commissioned a Historic Structure Assessment from Mountain Architecture Design Group. Historic Routt County joined the effort in 2019 securing two grants from the State Historical Fund for construction documents and rehabilitation work while working as the project coordinator.
St. Paul's Episcopal Church and Historic Routt County partnered with Fair & Square Construction and RATIO Design to rehabilitate the 108-year-old church by replacing the roof, repointing the stone masonry, repairing plaster and interior arches, and revealing and restoring the original old growth fir floors. While most of the construction was completed in 2020, the final masonry and stained-glass work was completed in the spring of 2021. A grant from the History Colorado State Historical Fund and generous individual donors funded this project.